Toward version 0.10
Posted by
With the 3rd test session over (thanks to all who passed by!), we have decided to take a small-ish break in the weekly test rhythm to reflect on what we learned thanks from these sessions, and make some changes to things that are not working as good as we wanted (especially the structure of the Universe).
But don't worry, we're thrilled with the response of the players so far, and veeeeery happy to see that you, kind players, are enjoying the game as we envisioned it. And we are kind of enjoying it ourselves too, which is also a very positive sign
So no announce of the next session yet, but we'll make up for the delay by trying to introduce a few immediately-accessible new content in the next version. Want a hint?
---
On an unrelated note, I'll be giving a quick talk tonight at Picotachi-7 at PicoPico Cafe, so if by any chance any of you is around Tokyo tonight, feel free to drop by (it's a very nice & relaxed event, and free to attend!).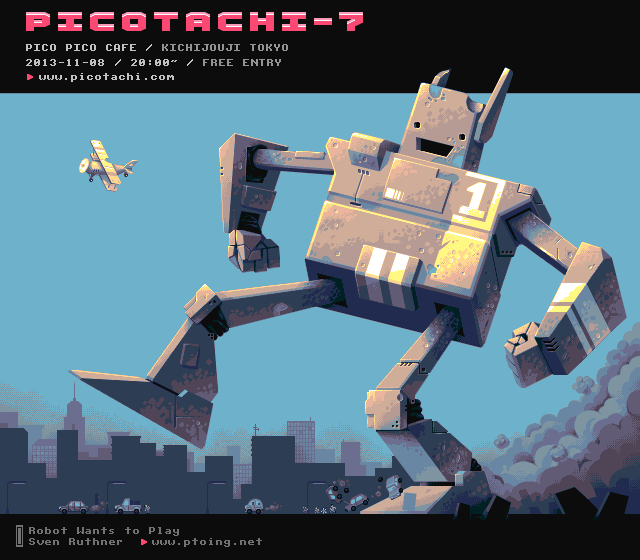 Sisyphus Medior
Started: January 7, 2022
Enemy forces in this Galaxy:
| | | | |
| --- | --- | --- | --- |
| Pirnat | | | 4,890,110 (97%) |
Estimated remaining time: ?
January 26th, 2022 23:07
#
| | Player | Sector Points |
| --- | --- | --- |
| #1 | P3PSYY | 57,823 SP |
| #2 | TheUnkow | 13,801 SP |
| #3 | rehagrekla | 6,290 SP |
| #4 | mireia6976 | 5,514 SP |
| #5 | Old Rabbit 54 27 | 5,417 SP |
| #6 | megafour | 5,203 SP |
| #7 | Ellis Gregoryan | 3,351 SP |
| #8 | ChrisXV | 1,591 SP |
| #9 | mart0091 | 1,514 SP |
| #10 | Dexoider | 1,420 SP |
| | Gang | Conquest Points |
| --- | --- | --- |
| #1 | GoS Forever | 45,371 CP |
| #2 | LosPerez | 10,170 CP |
| #3 | Disintegrators | 8,196 CP |
| #4 | oldygang | 3,415 CP |